Terms and conditions
Terms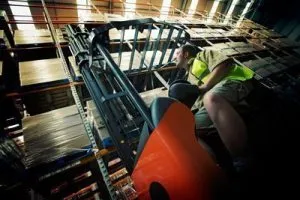 Net 30 days from date of invoice to those with approved credit. The Kay Park Recreation credit application can be accessed by the following link: credit application and fax to 319-987-2900. A 1 ½% per month finance charge (18% APR) will be applied to all late payments. Current prices apply at time of shipment. We reserve the right to change specifications and prices without notice. Kay Park Recreation also accepts Visa, MasterCard, and Discover credit cards. Please note that on credit card orders, the credit card will be charged at the time order is placed.
Prices
All prices are F.O.B. Factory and most products are shipped knocked down (they will require some assembly) unless quoted otherwise. While we try to keep costs under control, market forces beyond our control sometimes can result in pricing changes. Therefore we must reserve the right to change pricing without notice.
Cancellations
Due to the possibility that expenses associated with an order may have already been incurred Kay Park Recreation must approve all cancellations of orders. Cancellation fees may apply.
Returns
Returns can be made only with the consent of Kay Park Recreation. Return fees and freight charges may apply.
Freight Charges
Are determined and collected by the carrier unless Kay Park Recreation agrees to prepay and add to the invoice. Most items are shipped knocked down to reduce freight costs. Some assembly may be required. Please see the "Delivery" statement below.
Shipments
Made the way considered the most economical and practical unless specified routing instructions are given on the order, in which case we will do our best to follow routing guides. Shipments are also governed by ICC Regulations.
Delay in Transit
Kay Park Recreation is not responsible for delays in transit and such delays do not alter our invoicing terms. If your order does not reach you within a reasonable time after being advised the order has shipped, Kay Park Recreation will track the shipment immediately upon request.
Loss or Damage in Transit
Kay Park Recreation is released of all responsibility for loss or damage in transit by the bill of lading, which is our receipt from the carrier that the shipment was complete and in good condition. This bill of lading is forwarded to you at the time of shipment and should be checked carefully with the shipment when received by the consignee. Any shortage or damage must be noted and signed for by the delivering carrier.
Delivery
Items shipped by a common carrier will be delivered curbside at the address specified on the order. The carrier is not responsible for unloading. Your location must be accessible to a large freight truck. Residential delivery, lift gate service, or call-ahead delivery are available at an additional charge and must be specified at the time of the order.
Specifications
Kay Park Recreation has a policy of continuous improvement and reserves the right to discontinue or change specifications without notice.
Weights
All weights are approximate.
Our Guarantee: Kay Park guarantees all materials workmanship (except labor, transportation, and wood*) for one year, excluding vandalism, misuse, and acts of God. Claim for defects must be filed within one year, accompanied by a copy of the original invoice or invoice number.
* Wood is unstable in nature and will discolor/fade, check, twist, split, warp, and splinter with time as it is exposed to the weather/elements, therefore Kay Park cannot warranty wood against these effects. While it won't stop the effects of weather on wood products, applying a water repellant annually to the wood can help minimize these effects.