Description
The SB16 is constructed with a continuous weld, making it remarkably sturdy and resistant to damage. The 300 square inch cooking grate is made with ½ inch steel bars that won't chip or break. A formed ash lip provides extra reinforcement and helps keep coals in place in the 20 W x 15 D x 10 H inch firebox.
Our most popular charcoal grill offers an ADA compliant model. With a cooking grate that pivots 180 degrees, it is safer and easier to reposition the grate from the firebox using only one hand with little force required. The rotating cooking grate allows the user to access the firebox to build a fire or access the grate to transfer food.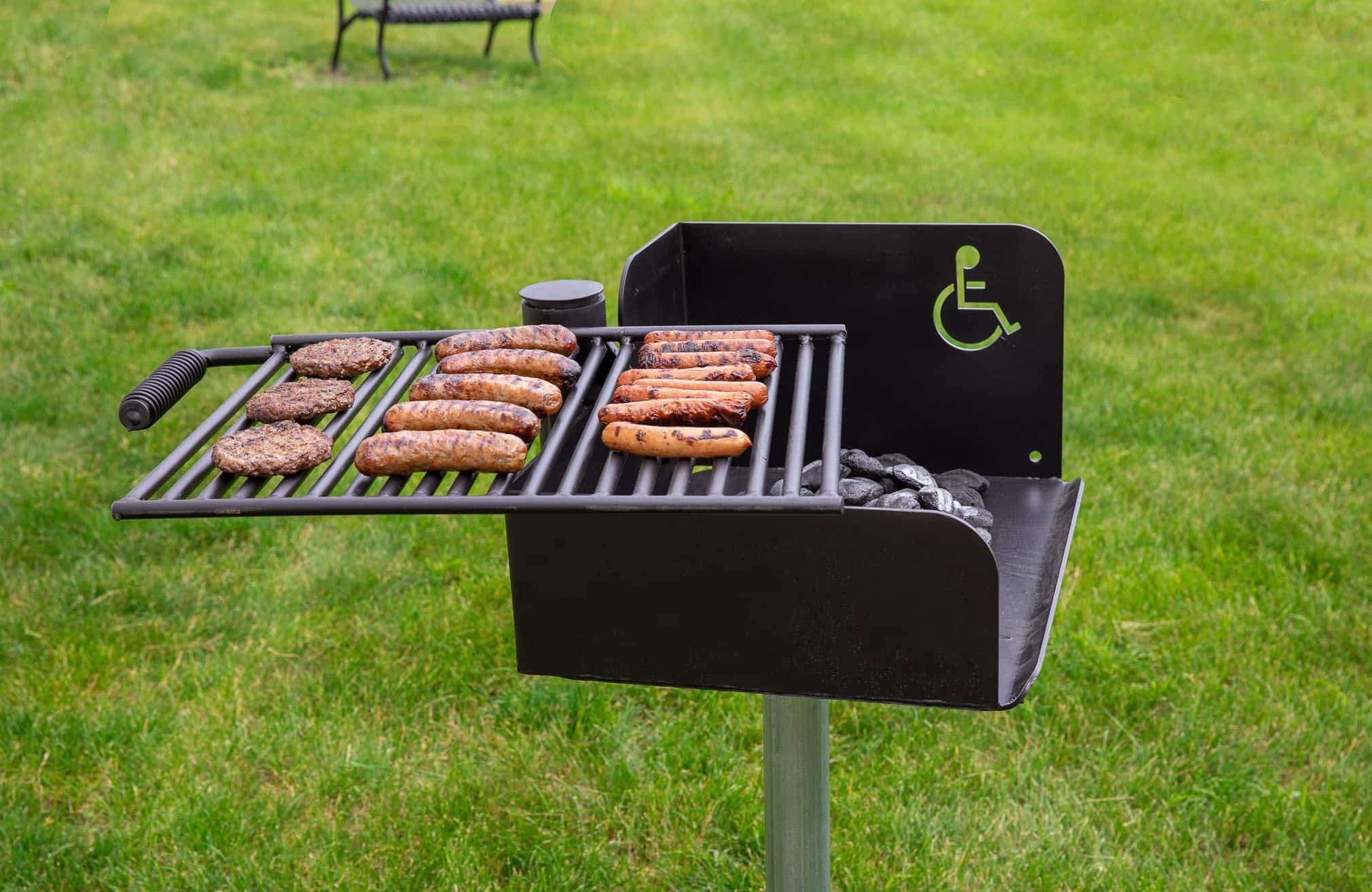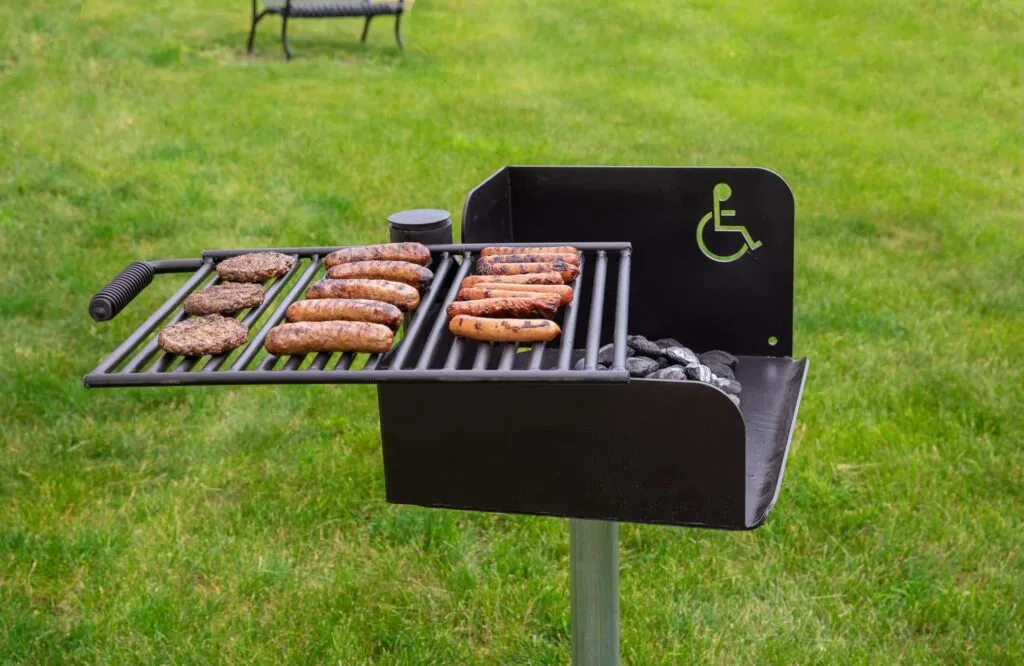 Our thick, non-toxic black enamel paint finish is heat-resistant up to 1100 degrees F. Whether you choose an enamel painted finish or a hot dip galvanized finish firebox, our grills are built to stand up to the elements and resist rust, which allows our grills to last for years to come vs other brands.
Grips that stay cool allow for easy, safe grate height adjustments, and temperature control. The grate and pedestal are permanently affixed to the grill box so they won't disappear from public spaces, making it our most vandal-resistant pedestal grill!
Other clever features include:

WARNING: Cancer and Reproductive Harm – www.P65Warnings.ca.gov